Halo offers modern and intuitive ITSM, PSA and CRM software that is used by 100,000+ people worldwide. We're committed to improving customer relationships and unlocking team productivity through digital workflows and automation.
There's Software for Everyone
View the Halo Service Solutions:
Dedicated to MSPs
Helping Managed Service Providers deliver IT services to clients.
Dedicated to IT Teams
Everything IT teams need to deliver results and collaborate effectively.
Dedicated to Customer Service
Engage with every customer and deliver exceptional customer satisfaction. Anywhere, anytime.
Trusted by the World's Best Teams
100,000+ people, from 75+ countries, trust Halo Service Solutions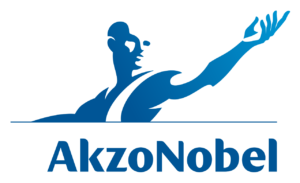 Intuitive ITSM Software, Delivered by Experts
---
HaloITSM will transform your current ways of working into intuitive, up-to-the-minute workflows, as well as give your teams the ability to deliver the very best in service – to customers and employees alike.
"The good thing with HaloITSM is how the tool can be customized to suit our requirements specific to SKY's business environments. This is a much better state to be in rather than the tool asking the business to adapt to make it work."
Vamsi Dharanikota – Service Delivery Manager
All-in-One PSA Software for Service Providers
---
Deliver exceptional service with a fast, simple and fully configurable system. Fully tailored to help you run a successful MSP business.
"Before moving to HaloPSA, we were using another tool, which was lacking in terms of functionality and available integrations. Due to this, we struggled to grow as an organisation."
Mandie McCulloch – IT Support Manager
The All-Inclusive, Omnichannel CRM Tool for Customer Service Experts
---
HaloCRM is a powerful customer service solution, designed for growing teams in need of an all-inclusive tool that scales limitlessly and can be tailored to any requirement.
"Excellent, refreshing and helpful. Within one week, I had been signposted to HaloCRM, had a demo and arranged a site visit for training. First class service!"
Kirsty Waite – Company Manager, Wigan Metropolitan Development Company
ITSM software, ITSM software, ITSM software, ITSM Software
Welcome to the Halo Family.
Service matters. That's why Halo Service Solutions is designed to help drive service as a priority, centralise teams workflows and offer an industry-leading level of local support to help you grow to fit your goals and ambitions.
For 25+ years we've been helping the world's best teams, from the brands you love improve customer relationships and drive their work forward.
Experience the Halo Effect
Read about what our customers say about us
You're in good company
100,000+ teams, from 75+ countries, trust Halo to deliver their Service Desk software: